Please Remember...

Just because a raccoon is out during the day, does NOT mean it is sick! It is merely looking for food, NOT ALL RACCOONS ARE COMPLETELY NOCTURNAL!

Don't trap or kill a raccoon for getting into the garbage, just put a lid on your cans!

Check out our facts page to see how to drive them away without harming them.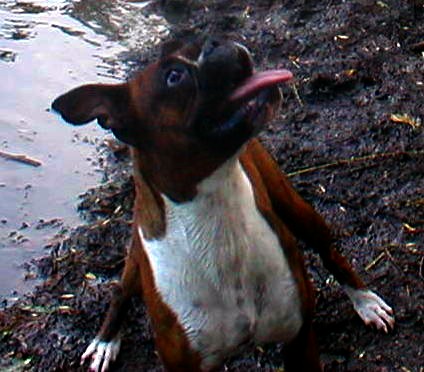 My darling dog, Ginger. How could anyone harm a face like this? Please help stop animal abuse and neglect, report someone who is not a responsible pet owner. Together we can make a difference! Don't forget to visit the "Our pet's stories" page to see how we got Ginger. It's sad!